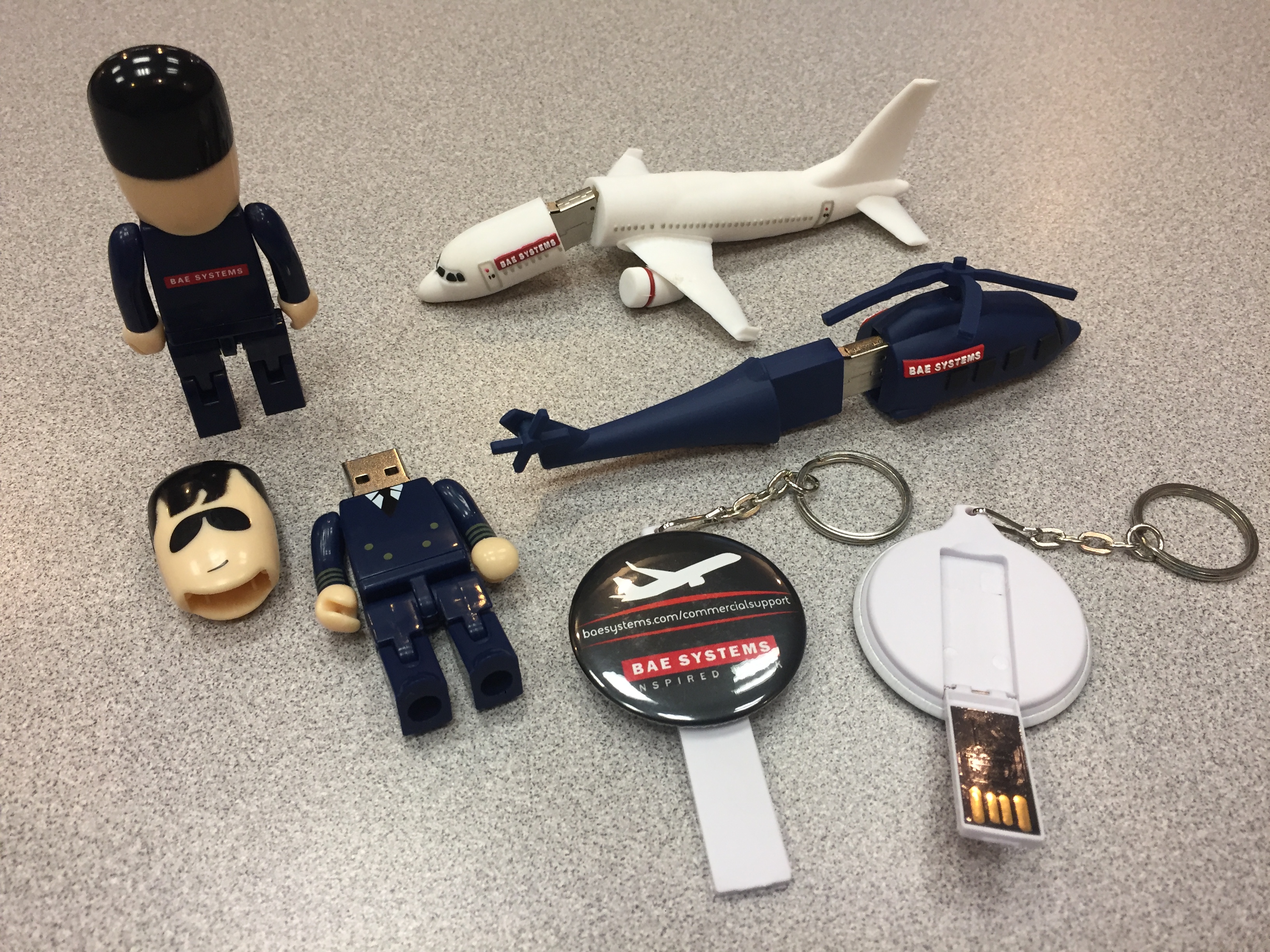 SITUATION:
BAE Systems is one of the world's largest defense contractors, providing advanced aerospace technology to commercial and military applications. BAE sought our advice to provide a promotional item with a 'wow' factor at an international trade show for commercial & military avionics (airplane technology). The series of trade shows were being held in various sites across Europe, so the item needed to be easily transportable and clear overseas customs. They wanted the item to make an immediate connection with the attendees and showcase their new technology to set them apart from their competition at the show.
CHALLENGES:
This International Trade Show & Conference was a key gathering of decision makers within the avionics industry and BAE was looking to emphasize their commercial aviation technology, as their military capabilities were more widely known. They also needed the product to be a manageable size for shipping and transporting to the various shows across Europe.
SOLUTION:
In our collaborations with the BAE Marketing Team, we proposed a USB Flash Drive made of pvc in a custom commercial airliner shape. In addition, we uploaded their 'url' onto the drives, so when plugged in the customer would immediately be engaged by the splash page featuring the new BAE technology being showcased at the show.
RESULTS:
The airplane shaped USB created a nice 'buzz' at the show, which is exactly what they wanted. It successfully made a connection to BAE aviation products and launching information on their new technology. At the conclusion of the show an immediate reorder was placed to meet the demand of sales inquiries from the show. The success of the piece led to us developing additional custom USB flash drives for other trade shows, which featured helicopter and pilot shapes, as well as a button shaped key chain drive.
"The flash drives exceeded our expectations. They were indeed a big hit to both our internal and external customers. We have also noticed an increase flow of traffic at our trade shows, due in part to the creative promotional products we use to brand our image."
-Rebecca Miller-Baum, Marketing Principal
BAE Systems